Historical park
The park is open to visitors, free of charge, all year round.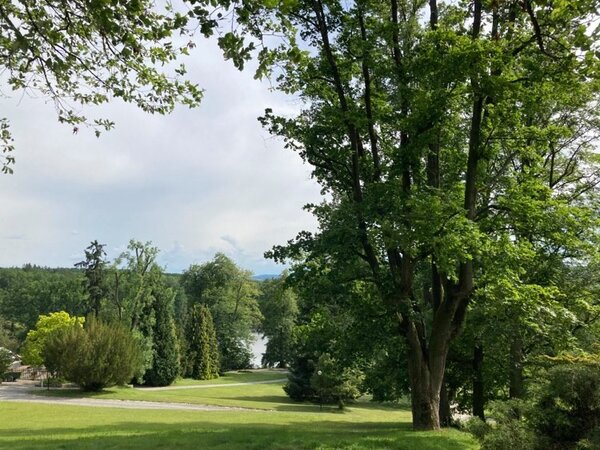 Originally, the Kozel Manor House was surrounded by forest, pheasants, and game preserves. The park itself was created here from the second half of the 19th century. At that time, Count Waldstein hired the gardener, František Xaver Franz (1838-1910). This native from Hostivice near Prague was not only a talented gardener who gained his experience in Hluboká, but also in the Schönbrunn Gardens. He was also a surveyor, photographer, and above all, an excellent amateur archaeologist. His excavations from the Šťáhlavy area still form the basis of the prehistoric exhibition of the West Bohemian Museum in Pilsen, where Franz worked as the head of the archaeological department after leaving Kozel.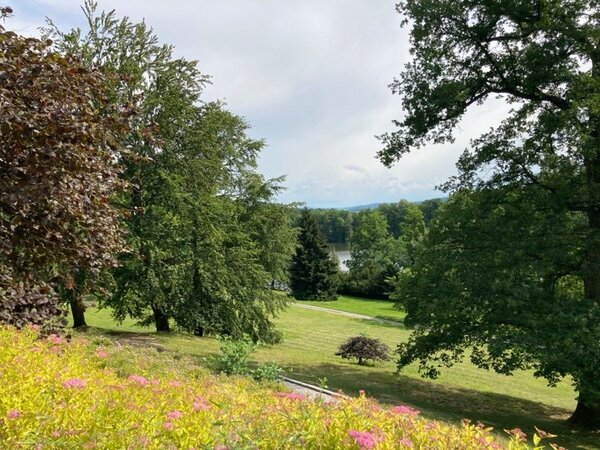 The landscape in the vicinity of the manor house is significantly rugged in height. F. X. Franz made great use of this, when he plastically modelled this space, and created numerous vistas through the park and the surrounding landscape at several height levels. In the park, you will still find places, from which there is a beautiful view; whether it is a view from the terrace of the manor house, from the rock, or from Kozí vrch (the Goat's Hilltop). On the local stream, F. X. Franz created a cascade of 4 lakes - Paví (Peacock), Rusalčino (the Water Nymph's), Vodníkovo (the Waterman's), and Růžové (Rose), and added romantic elements to the overall look - birch bridges and gazebos.
From a dendrological point of view, Franz's central part of the park is planted mainly with domestic linden trees (a Czech national symbol) and oaks. This part was gradually followed by other modifications, where exotic tree species were also planted.
The park underwent another wave of fundamental alterations only in the second half of the 20th century, when the area of the park was expanded to a more than respectable 30 ha.
Currently, throughout the park, an impressive 50 species of conifers and 111 species of deciduous trees grow and flourish. In the vicinity of Franz's Lakes, you can see a rich collection of spruces - such as the snake spruce, Pančič spruce, and many more. On Homolka, around the gazebo, you will find a collection of beeches. The whole park is interwoven with habitats of rhododendrons and azaleas. One rarity is the tulip lily, which grows in front of the Riding hall. It is a 27 metre high, approximately 150 year-old tree, with a trunk circumference of 302 cm. It blooms during June. It got its name from the yellow-orange flowers, which are strikingly reminiscent of a tulip flower.